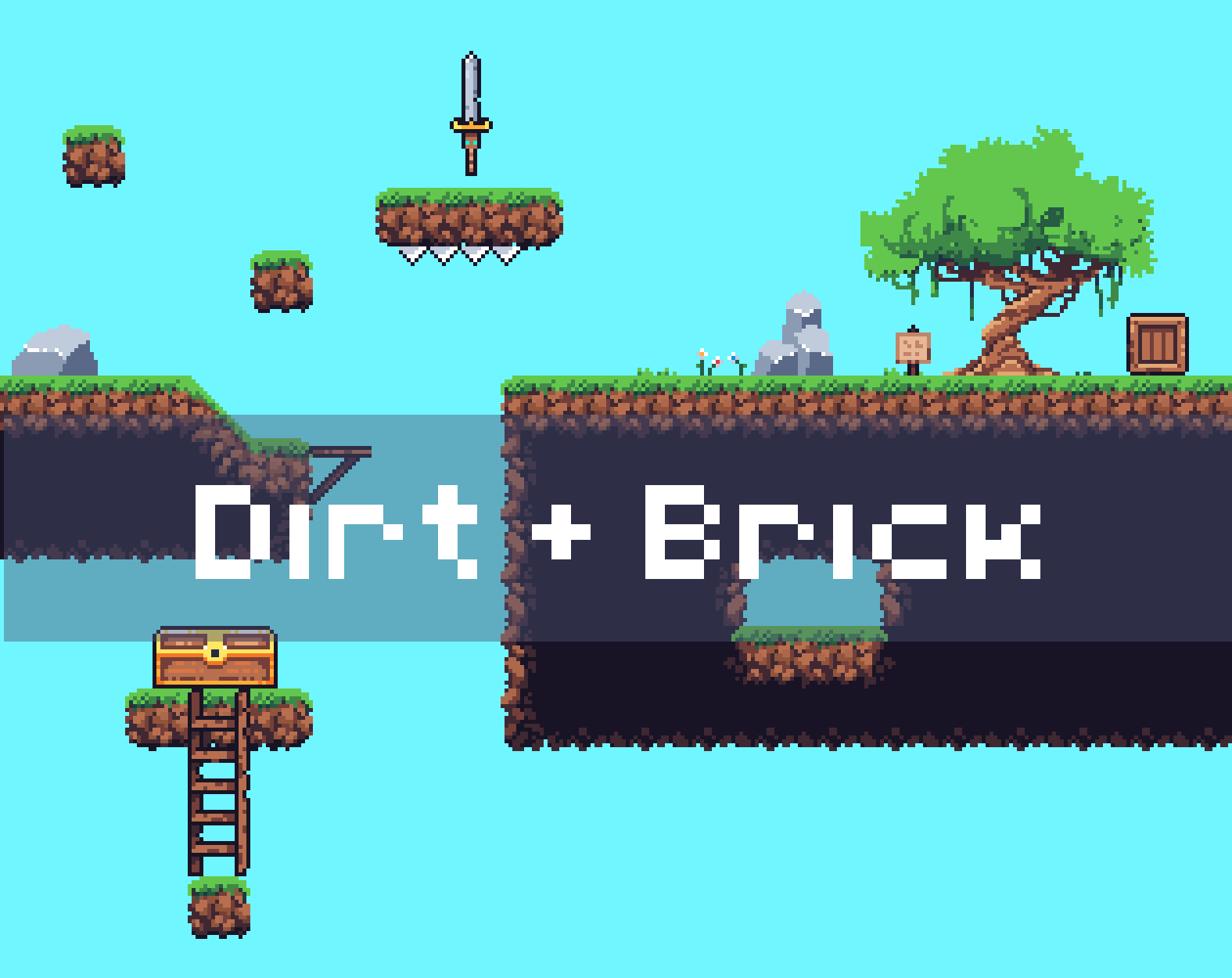 16x16 Dirt + Brick Tileset
Hey Friends!
So after some muscle flexing and several days of work.
I have released a premium version of this free tileset. The premium version contains assets designed for autotiling systems for various engines. This now means, that you can use the assets by directly importing them into your Unit, Godot or Gamemaker Engine, and my tileset has all the information needed to create an autotile system for the engine. It really awesome and can save so much time for you. The autotile system has about 47 splices for auto tiling. Aside from the autotile set library, I also a free extra goodies in the tileset.
This tile set will continue to be offered for free as it has received such great positive feedback, but if you would like to support my work, or are willing to spend a couple bucks on the premium, it would a lot.
Enjoy, Cheers and Much Love!
-North
Files
DirtBrick_Assets_V5.png
20 kB
Jul 19, 2021
Get 16x16 Dirt + Brick Tileset