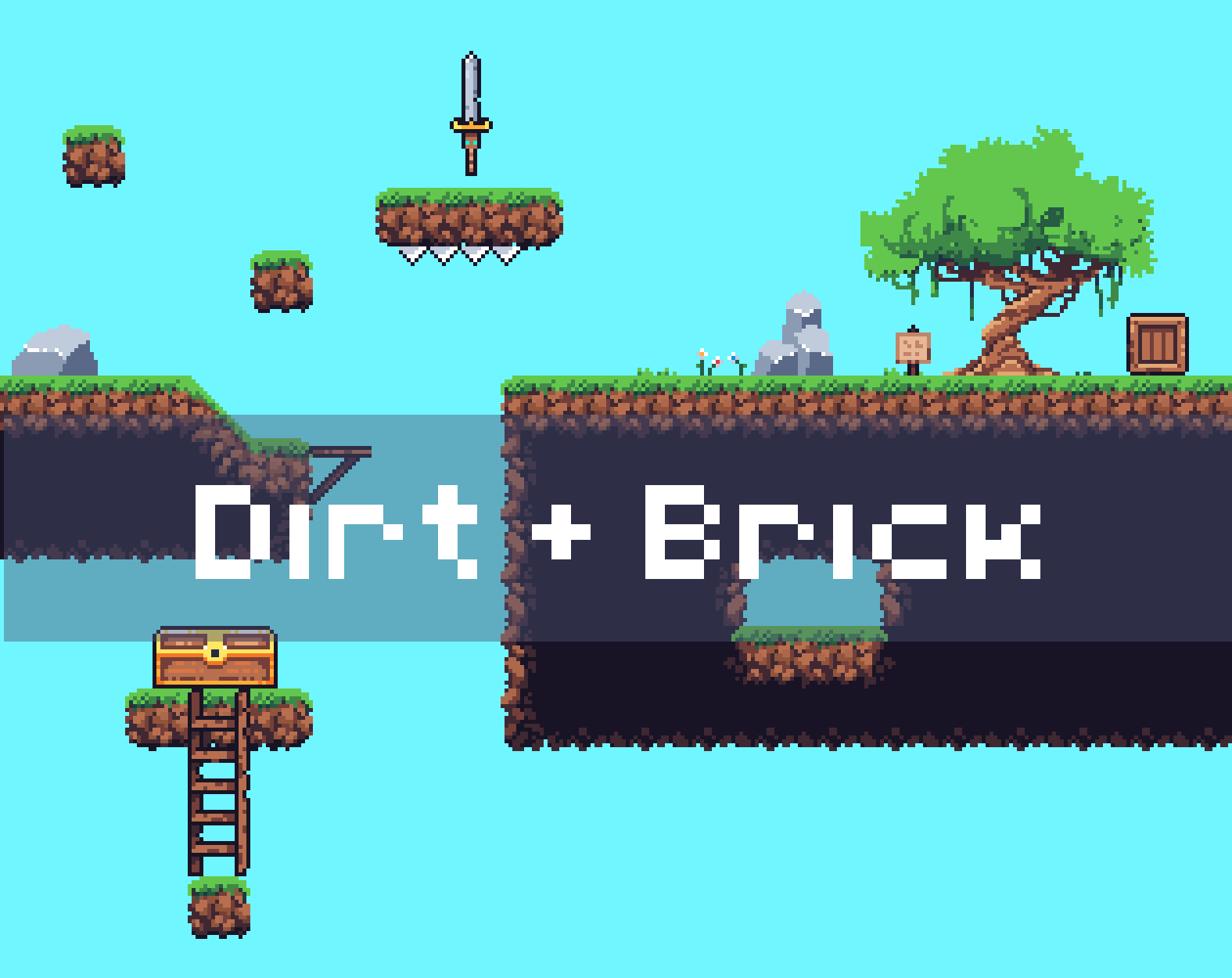 16x16 Dirt + Brick Tileset
Hey!
Thanks for taking an interest in my little tileset!
I have decided to change the name to something that suits the overall look and feel, currently we are going with something simple> Dirt+Brick. LOL, its sounds a bit silly, but honestly, with search engines these days, I wanted something simple to find and simple for people to gather exactly what it is while they are browsing through the massive library of game assets.
New Items Added:
Fruit
Potions
Books
Gems
Keys
Updated dirt with shadows
Sword UI (New/Damaged)
Skull
Dirt Fence
Metal Blocks
This tileset continues to grow and continues to be free. I do appreciate a tip and if not at least leave a comment with a link to your project, I would love to see what you guys are working on.
Thanks again!
Nothing but love!
N O R T H
Get 16x16 Dirt + Brick Tileset