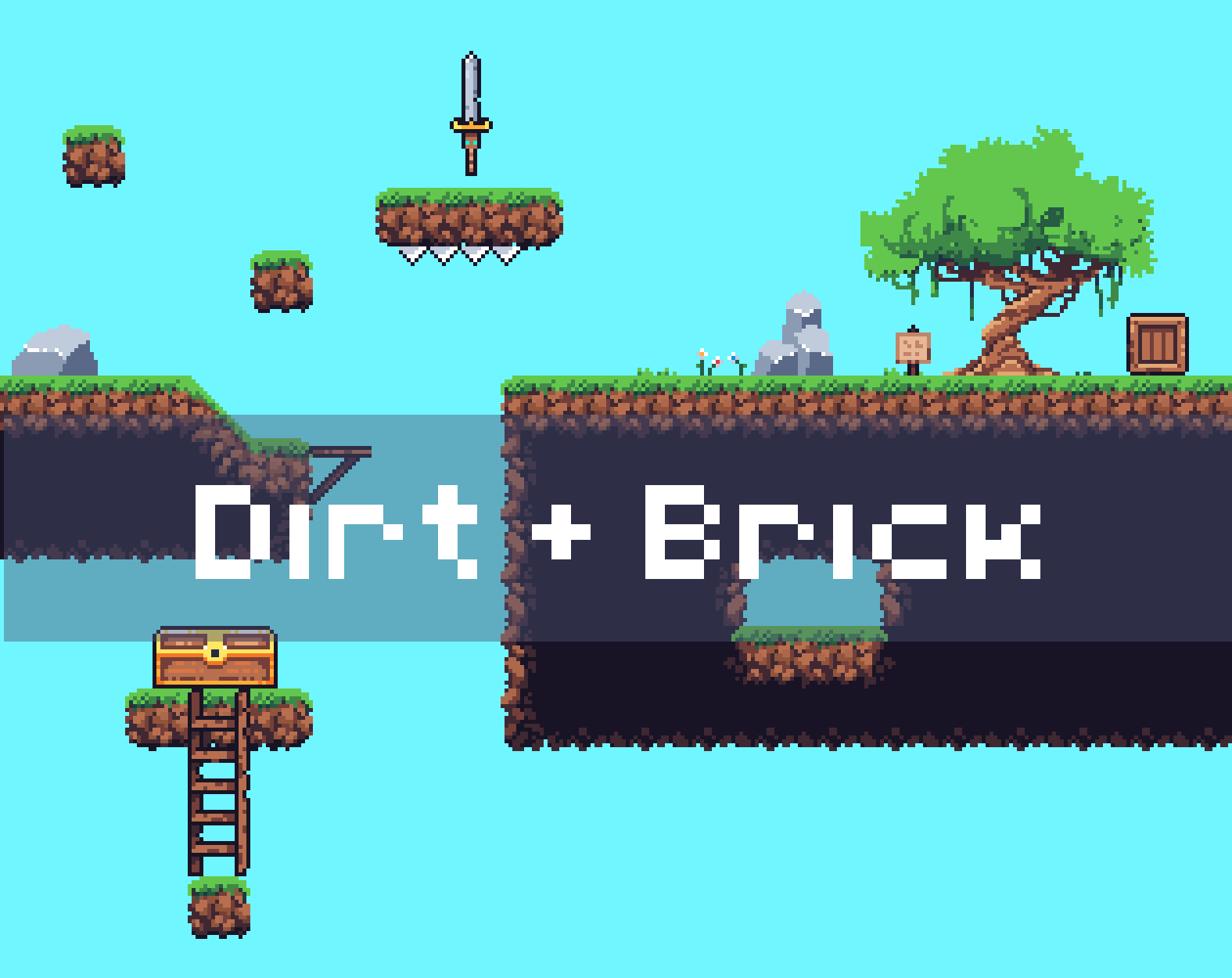 16x16 Dirt + Brick Tileset
New updates for the Dirt+Brick Asset free pack.
This change adds a couple new features listed below:
Chains
New Weapons
Posts/Signs
Spikes for Walls/Floor/Ceilings
New Platforms
3D Crate
New Metal Chest
Cleaned up a couple lines and added some additional details to the tree
Thanks for downloading and checking it out. If you have any recommendations or what to see something added, feel free to send me a request.
Much Love!
North Games
Files
DirtBrick_Assets_V4.png
20 kB
May 06, 2020
Get 16x16 Dirt + Brick Tileset